Seamless Crawl Space Liner Chicago, Aurora, Skokie, Naperville and the Greater Chicago Areas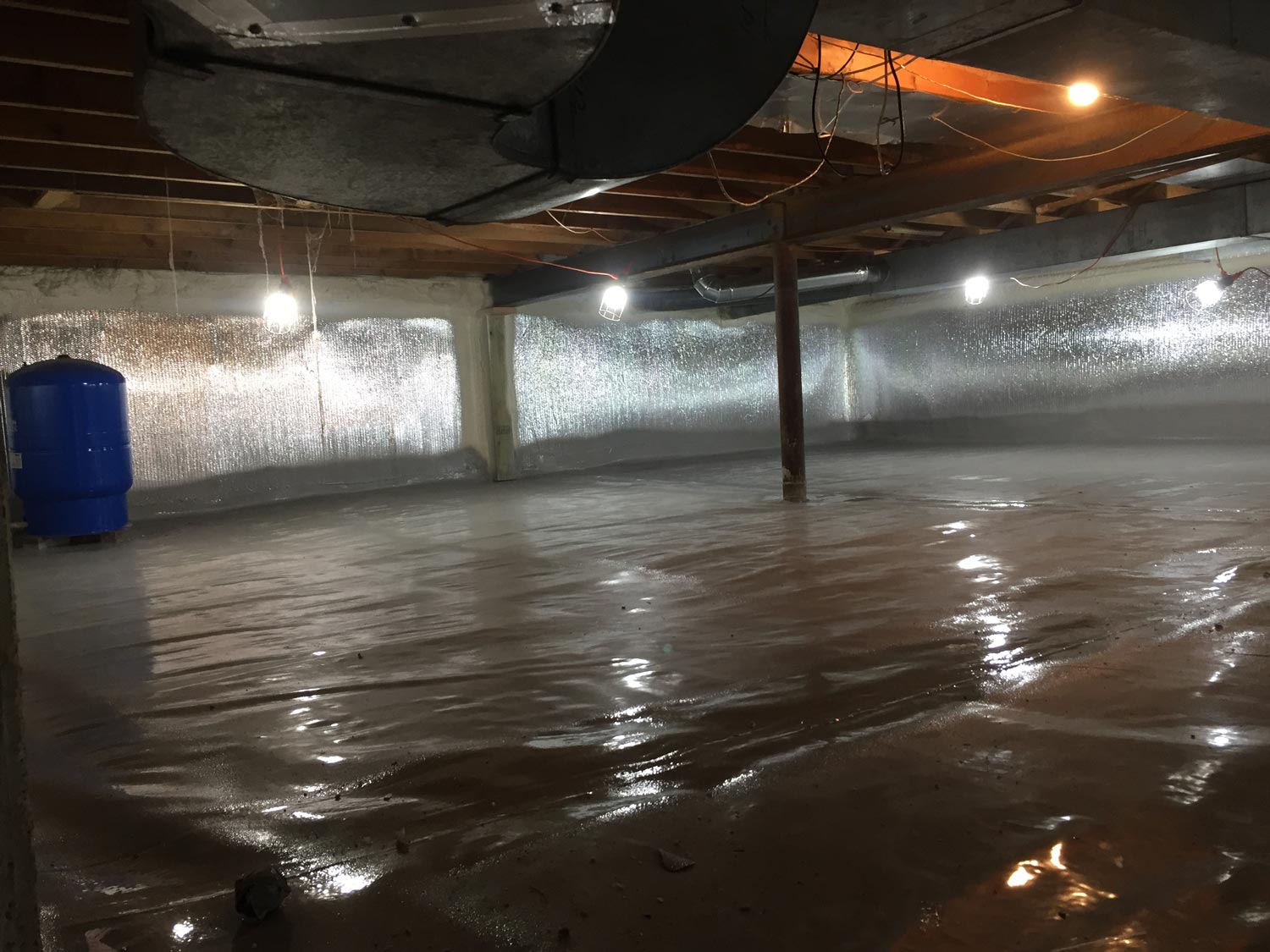 If your crawl space is not completely sealed, it is a concern for uncontrolled moisture. Moisture comes from both the air as well as the earth below your crawl space, leaving it susceptible to collect unwanted moisture and cause damage. Too much moisture can lead to the growth of mold and mildew, which has a negative impact on your indoor air quality. You and your family may be inhaling unhealthy toxic and mold spores and you don't even realize it! If you're in need of a crawl space repair in Indiana or the greater Chicago area, our team at Nu-Crawl can help restore a healthy lifestyle for you and your family.
Other Downsides to Unsealed Crawl Spaces
In addition to moisture development, unsealed crawl spaces attract various types of insects as well as rodents. Festering pests can result in further damage to your crawl space, as well as produce foul smells. You'll also notice energy loss through your crawl space when it isn't properly sealed. For example, you may notice that your floors are cold even when the heat is on high. This is hard on your HVAC system and will result in higher energy bills.
Utilize Our Seamless Crawl Space Liner
At Nu-Crawl, we can instantly help improve your crawl space by permanently sealing and insulating it. Nu-Crawl becomes a seamless liner, as technicians can join multiple liners together and join it to footing, pipe or whatever you have! It is a sprayed polymer designed to bond immediately to nearly any material. Our sprayed polymers actually join one to another at a molecular level, and therefore do not rely on taped seams that are weak and which will soon degrade. The materials are safe to spray indoors, and we always provide negative air movers to keep dust to a minimum. 
We are so confident in our process that we offer a 100-year guarantee!
If you need a crawl space repair in Indiana or the greater Chicagoland area, please contact Nu-Crawl today!
Shop Seamless Crawl Space Liners in Chicago, Aurora, Skokie, Naperville and the Greater Chicago Areas